At the Easter Egg Hunt:
Not so thrilled to meet the Easter Bunny! lol
Lookit all my eggs, Mom!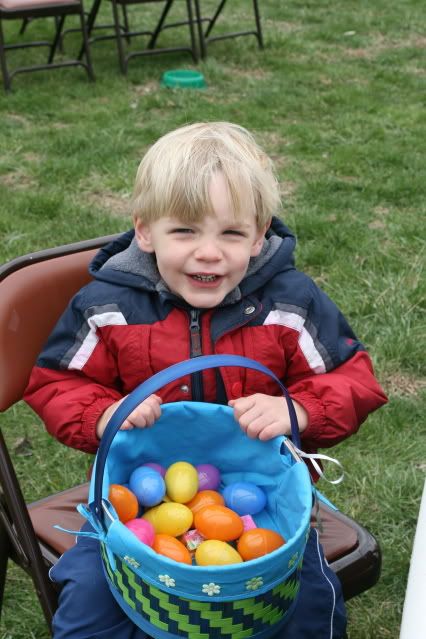 Dying Eggs!! Oh what fun!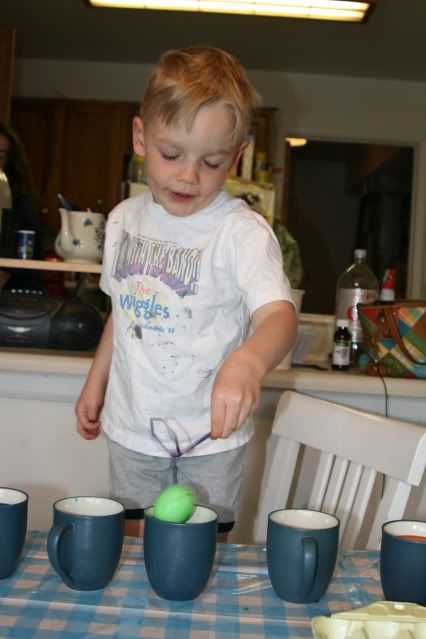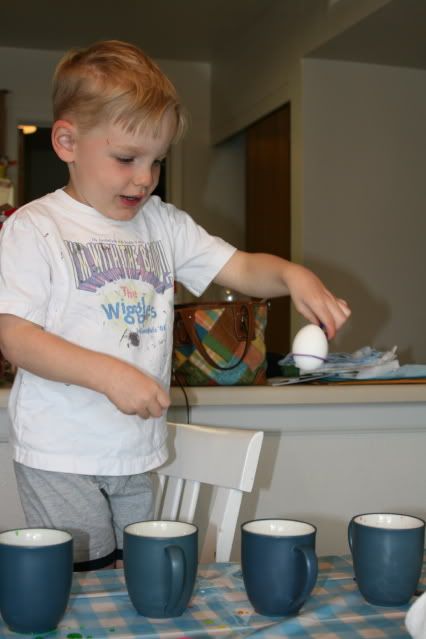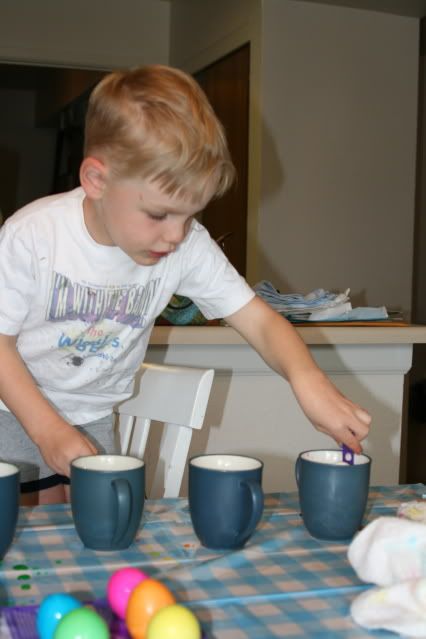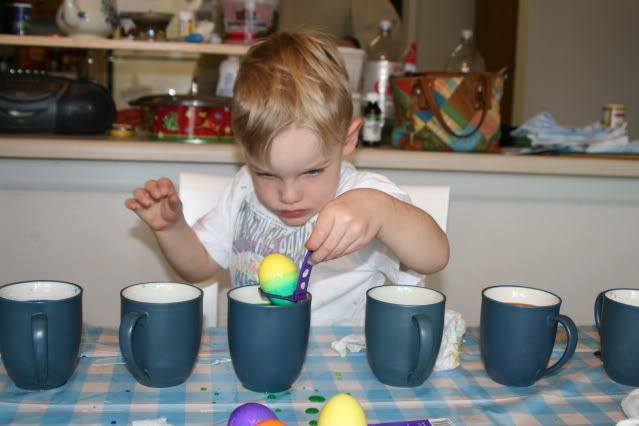 The egg line up: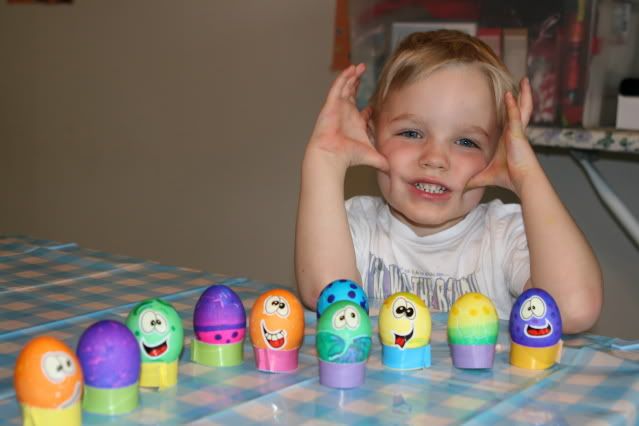 Why you don't let your child loose to decorate his own finished eggs, Alas poor Egrich... we knew him well.....: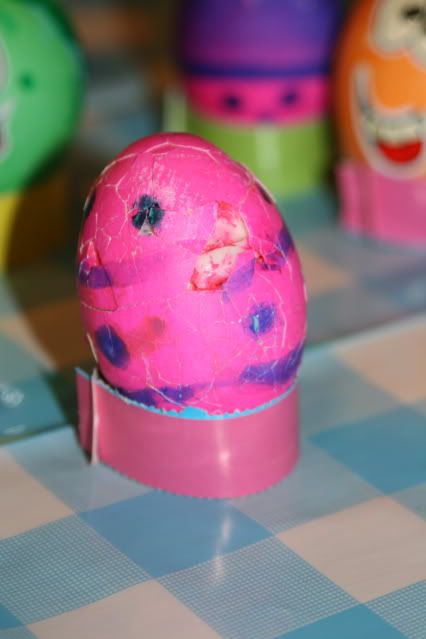 Eek! He saw what happened to the LAST egg!
S'up?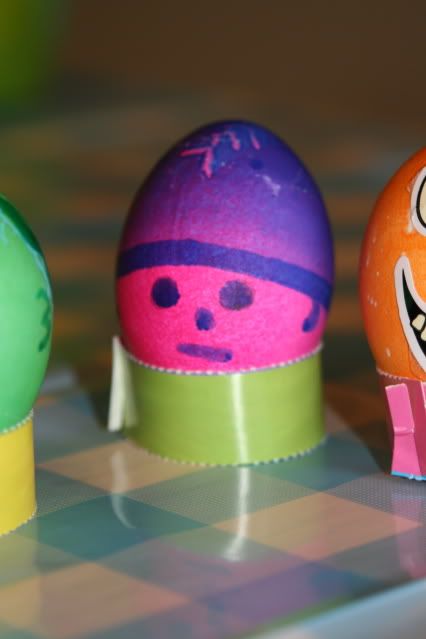 It's cold and scary here.... Where's a good chicken butt when you need one?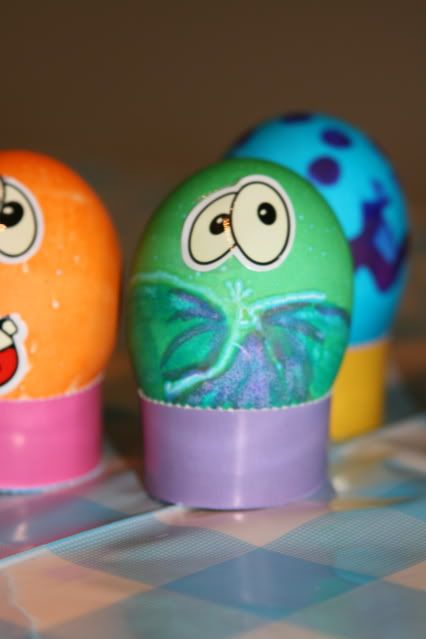 Nobody here but us Eggs!!