First Day of school!!
*sniff* *sniff* Mom is having a harder day of it than usual.
Maybe it's because he's now going to "real" school? I Dunno. I just know that my baby is growing up! He's going to be 6 in a month!! When the heck did THAT happen? I don't remember authorizing any growing in my house!
Traditional 1st day pic (sort of ::) )
Walking to school
By the Kindy doors: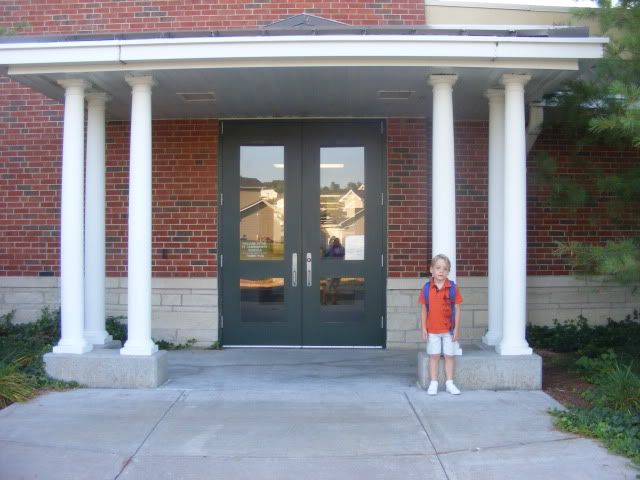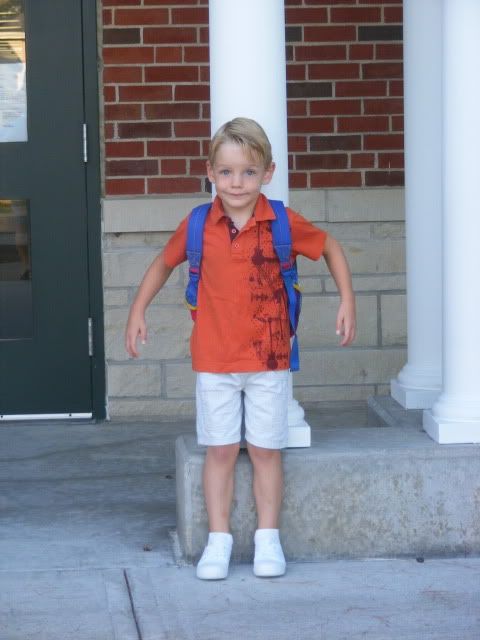 Mom! I can handle this!
In line for class: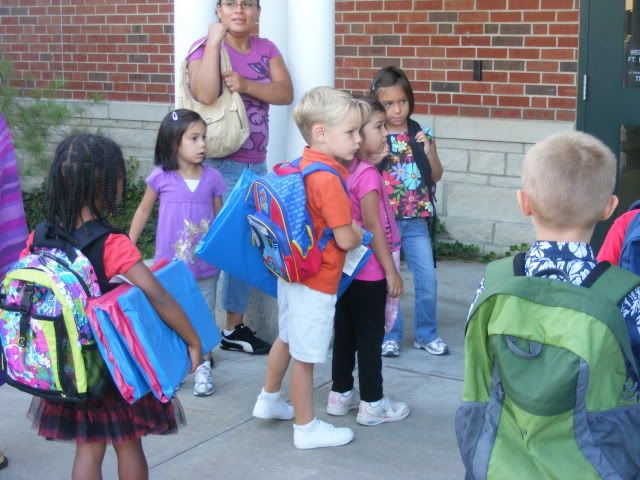 What? You're still here? Embarassing!!
Going in with Mrs Kimbrough
And for all of those of you who love a retrospective (and who doesn't love a good retrospective?!?)
First Days through the years!
Part day Preschool 2 day (just 3 yrs old!!)
PDPS 3 day ( 3 going on 4)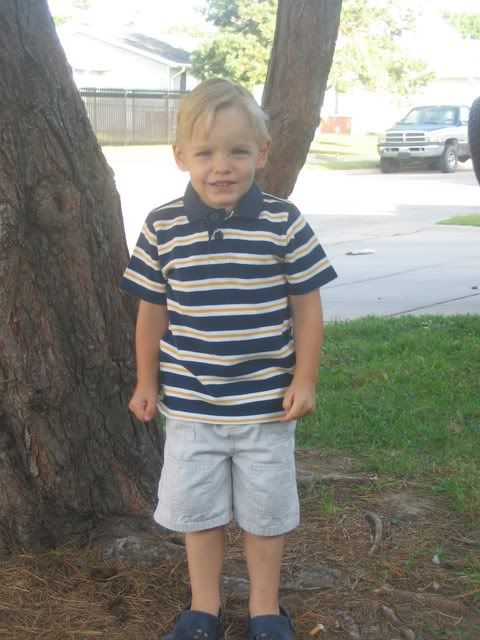 Pre-K 5 day (4 going on 5)
*sigh* He's a big kid now.