It's almost that time again!!! (<-----wow I say that a lot!!) Halloween!!! And all the Ghosties and Ghoulies at our house are pulling out (some) of the stops this year, lol.
James has been bugging us to carve pumpkins..... and he DESPERATELY wanted to do his OWN pumpkin this year. Hubby and I had (quite a few) reservations, but thinking back, I remembered that I was carving my own pumpkin at 6 (I was a prize winning pumpkin carver as a kid), so we decided that as long as he would scoop the guts, he could carve his own.
So... not only did he gut his pumpkin (mostly, lol) he designed it (I drew the design on the pumpkin for him... ironically, he is better with a saw than a sharpie! lol) and (mostly) carved it!! And it was all done with a shocking lack of blood loss! I'm such a proud (and amazed)Mama right now.
So without further ado...... Pumpkin carving!
Ack!!! Somebody let James loose with a knife!!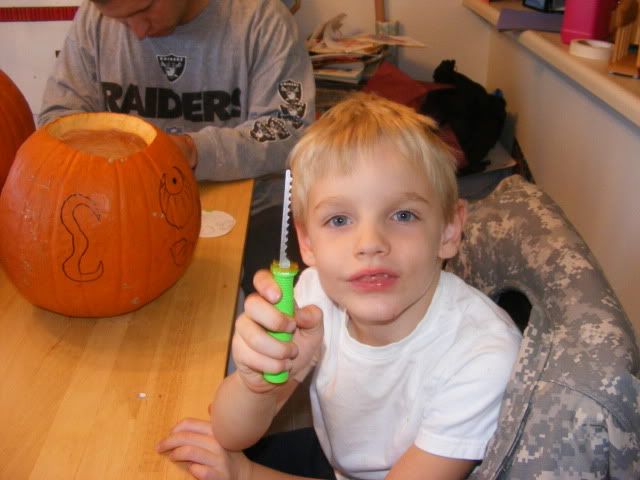 Pumpkin Nose!!
Click
HERE
to watch him carve! I loled when I watched this and listened to what the tv was saying in the background!
Daddy's a good teacher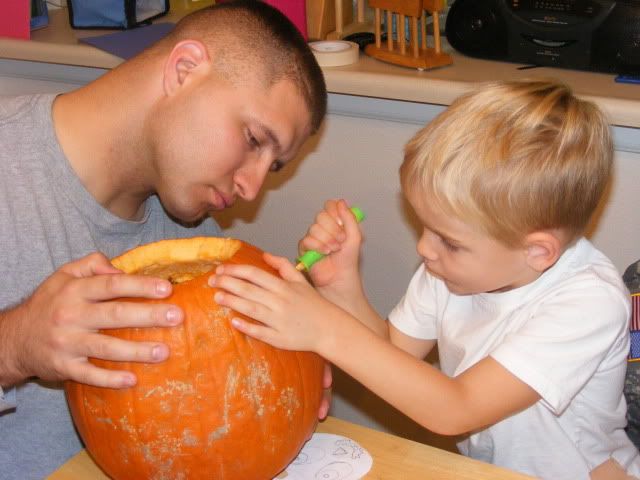 Curves are HARD!!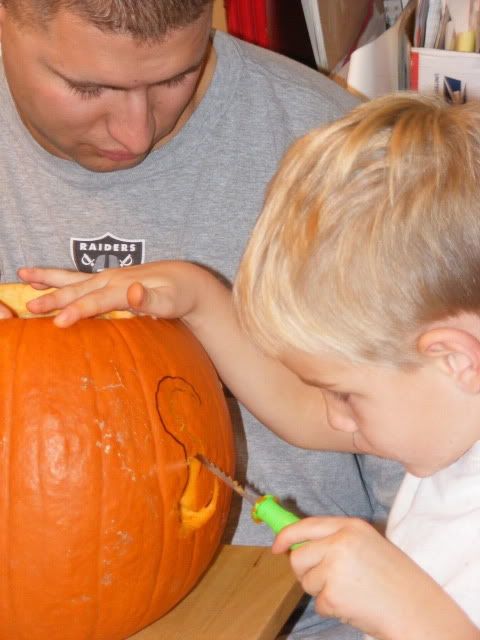 All done!
Lit up!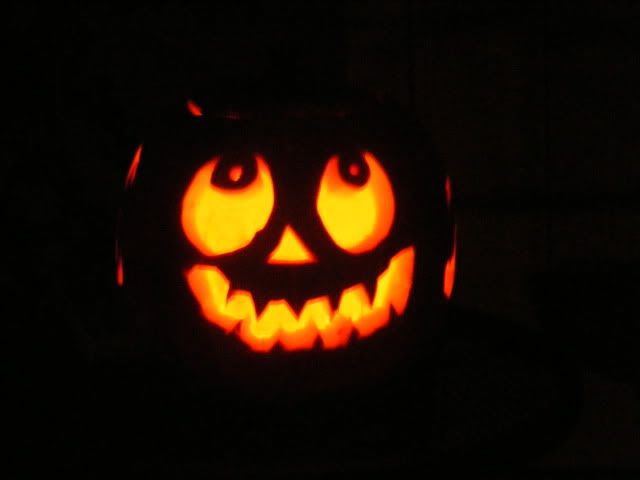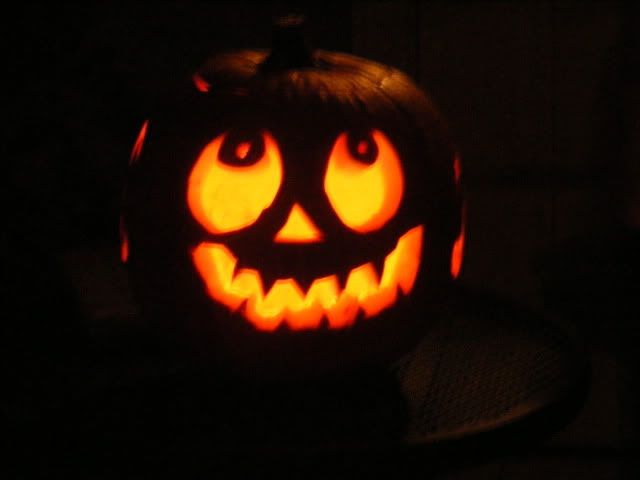 Hee Hee.... Pumpkin!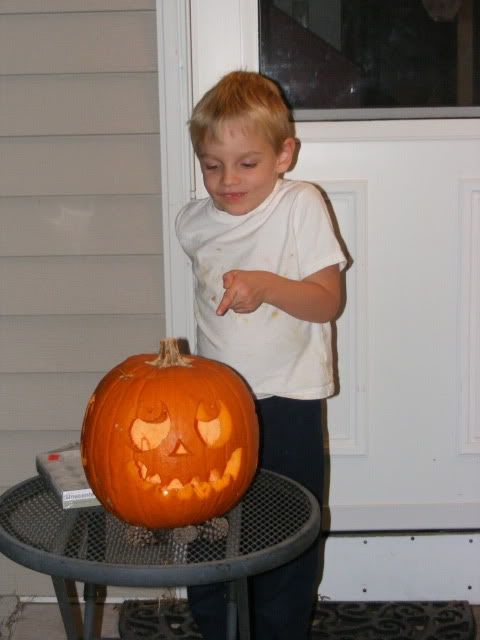 What's in there?? lol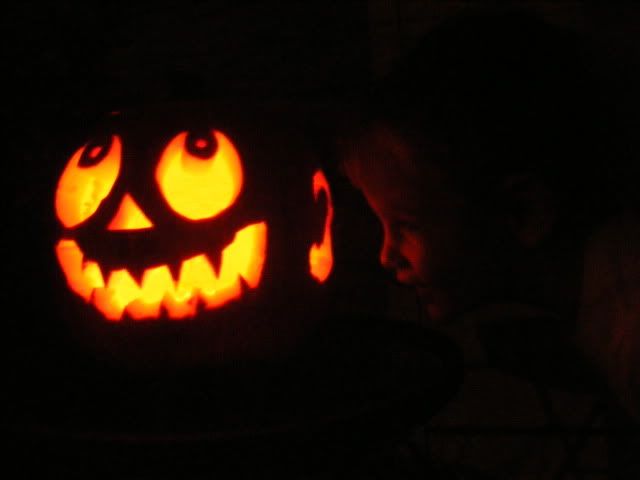 eta: pumpkin carving trivia! All my pumpkins have always had ears. James loves that idea, so he incorporated it into his. *sniff* ~insert watery smile here~ Love that kid!